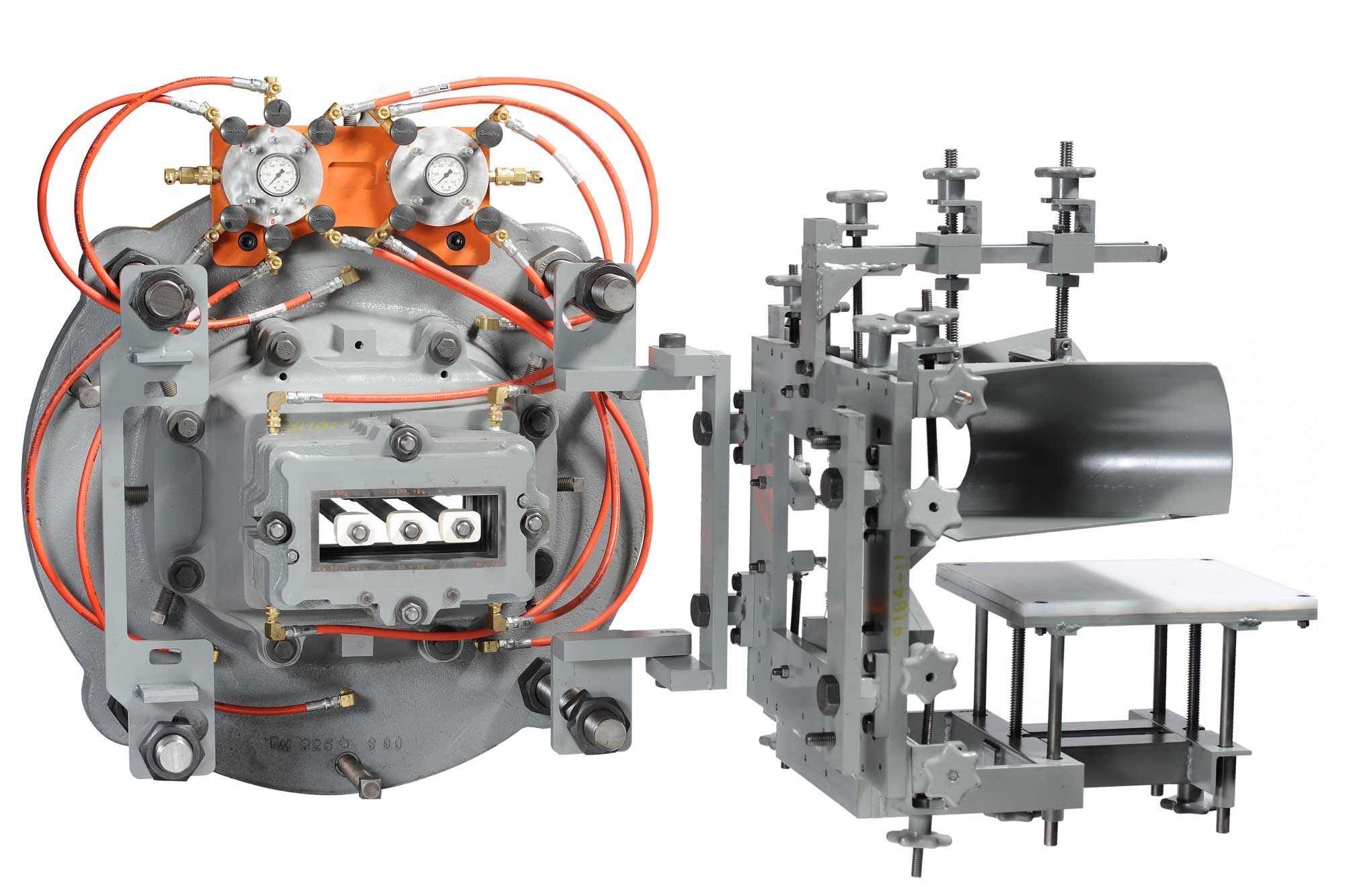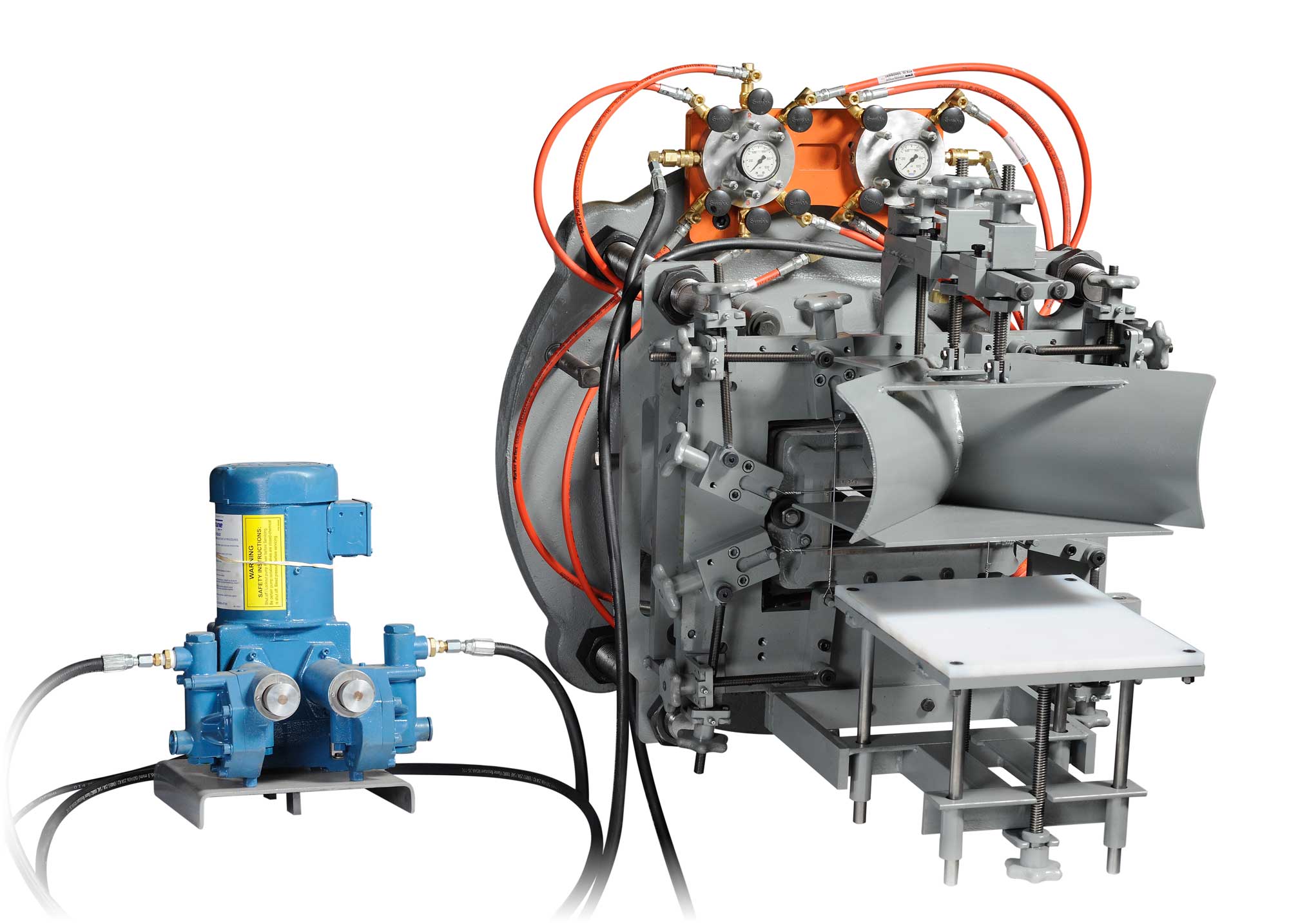 Rugged, Durable Design
Our Wire and Blade Frame is compatible with standard dies, and like all Reymond Texture Equipment, boasts a rugged and durable design that promises years of dependable service. The frame itself is mounted to the top and bottom of the die with bolts. Effortless frame adjustments can be made with built-in set hand screws.
Wire and Blade Frame Hinge adapter
Our Wire and Blade Frame Hinge adapter is a time saving idea that allows the operator to hinge the texture frame out of the way to make core changes or cap changes. These adapters also allow the use of a Reymond frame in conjunction with most competitors dies.
The Reymond wire or blade frames come with adjustable hardened tool steel blades or chrome plated wires, scrap plow, column support plate, and carbide tipped wire hold down brackets.